Each project is unique
We pride ourselves on offering products and services adapted to a project's unfolding time and budget. Our clients appreciate this approach and regularly renew our mandate.
NotreHistoire.ch – Participative archives
UX Audit and recommandations for this collaborative platform devoted to Western Swizerland archives.
---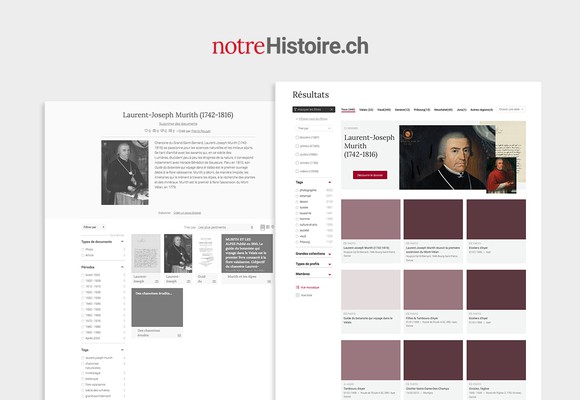 RTS Sport – iPhone & Android App
Full redesign of the Swiss Radio & Television sports app.
---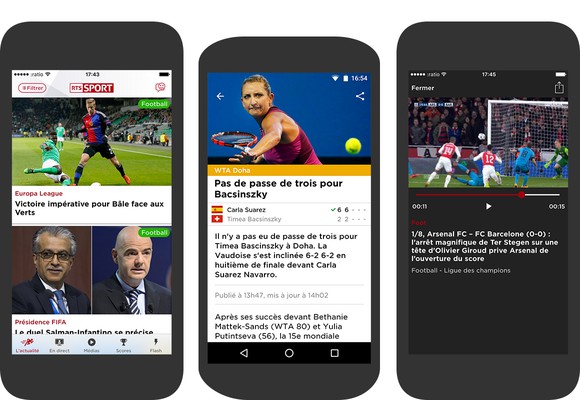 Analytics study
Online survey
Usability testing
Information architecture
Prototypes/Wireframes
Graphic design
Development by RTS
RTS Sport
PlayRTS – Usability testing
In order to improve the PlayRTS and PlaySRF Apps we organized and carried out two sessions of users tests in Geneva and in Zürich.
---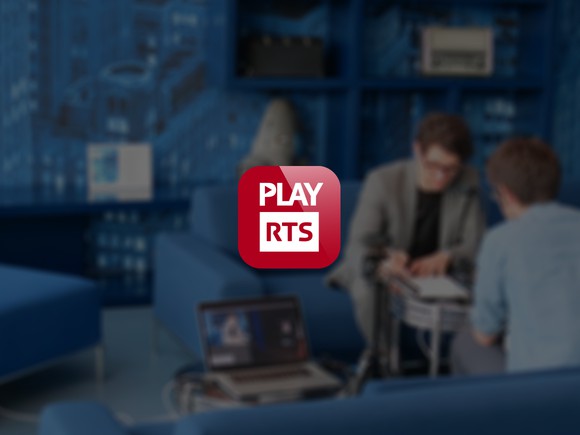 RTS – Les coulisses du 19h30
Graphic design of a web page that shows the RTS evening TV news newsteam's twitter activity .
---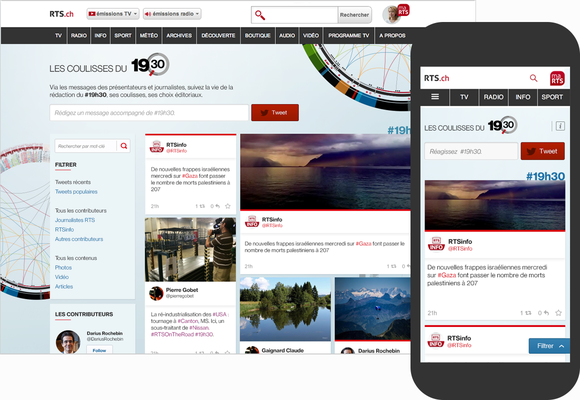 RTS Archives – information architecture
Sitemap and categories rethinking to organize the 10'000+ videos of RTS Archive section. The work was based on site search and analytics study as well as card sorting.
---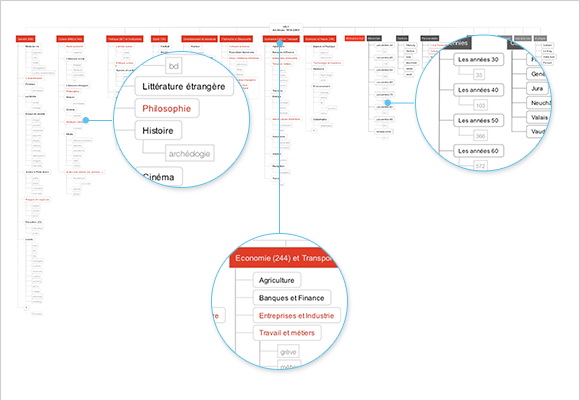 Site search analytics
Analytics study
Card sorting
Information architecture
Design by RTS
Development by RTS
rts.ch/archives
RTS - Radio application
Guerilla usability testing in trains and cities throughout the French-speaking region of Switzerland for the RTS news radio broadcasting app
---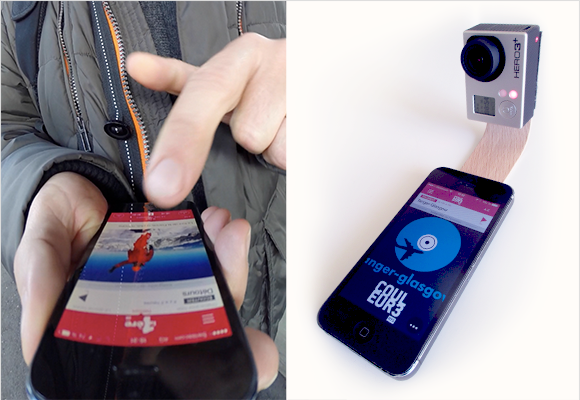 Usability testing
Users interviews
Design by RTS
Development by RTS
RTS Mobile apps
RTS info mobile App
Mobile App redesign in order to valorize the content produced by Swiss Radio and Television network pool of news editors
---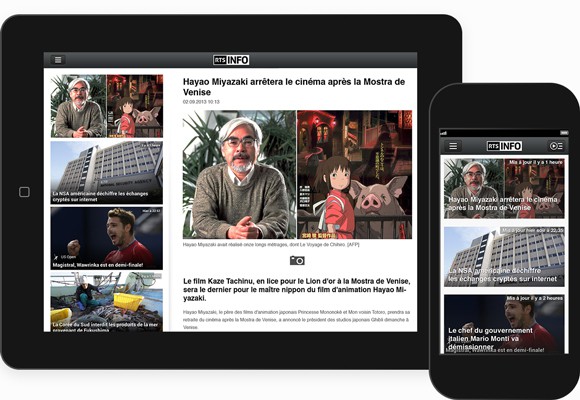 Strategy
Competitive analysis
Information architecture
Prototypes/Wireframes
Usability testing
Graphic design coaching
Development by RTS
RTSinfo App
La Liberté
Redesign of homepage and articles to optimize reading of the Fribourg based daily newspaper
---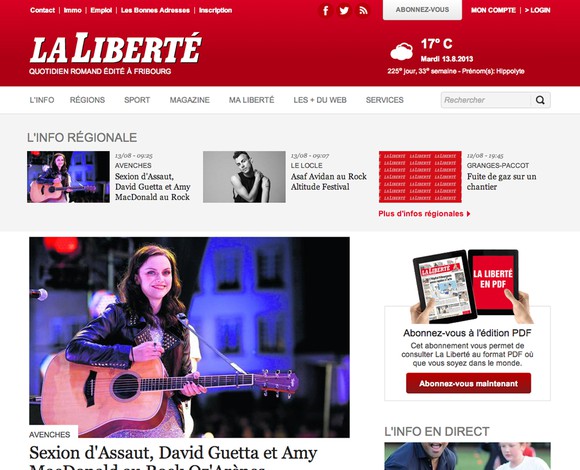 Strategy
Analytics study
Prototypes/Wireframes
Graphic design
Development by Liip
Laliberté.ch
RTS Découverte
Scientific popularization website redesign to generate a more immersive experience and facilitate exploration.
---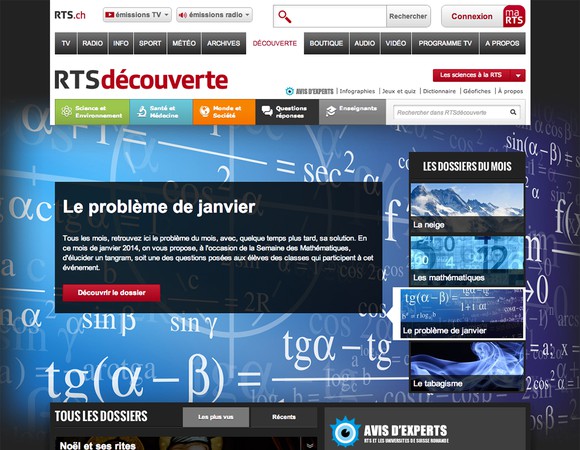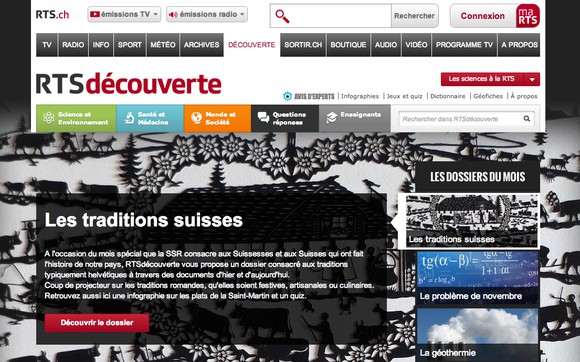 Strategy
Personas
Information architecture
Card sorting
Prototypes/Wireframes
Graphic design
Development by RTS
rtsdecouverte.ch
Nagra – Kudelski
Design of two intranets and collaboration to diverse innovation projects related to digital TV and social networking for the world leader in television industry
---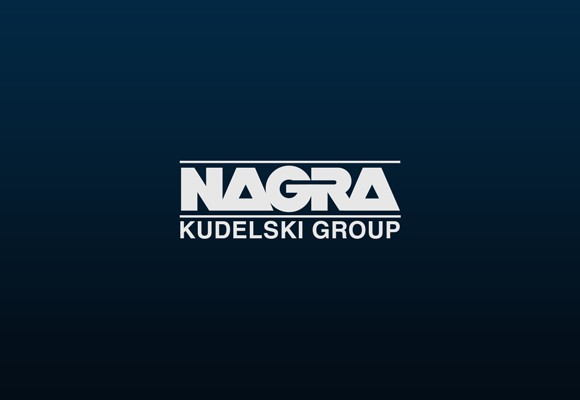 Strategy
Prototypes/Wireframes
Graphic design
Usability testing
Get in touch
Do you wish to create or enhance a website, an interface, an application, or a service? We are always eager for new projects. Come meet us and together we will evaluate if we are the right partner to collaborate with on your project.
+41 21 544 54 54 · info@8ratio.ch
Chemin de Boston 1 · 1004 Lausanne
Route de la Fonderie 2 · 1700 Fribourg