Each project is unique
We pride ourselves on offering products and services adapted to a project's unfolding time and budget. Our clients appreciate this approach and regularly renew our mandate.
Hes-SO Fribourg – Redesign
Full redesign of this institution.
---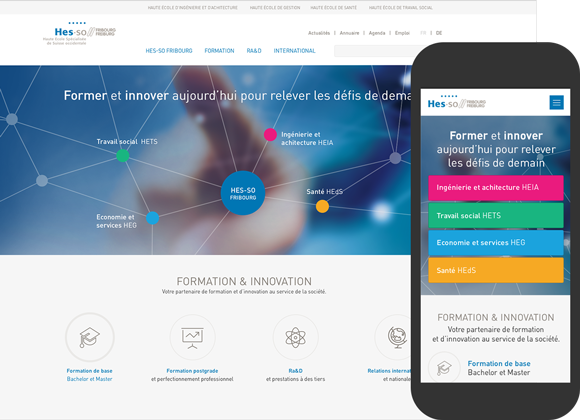 Strategy
Information architecture
Prototypes/Wireframes
Graphic design
Development by Sinfo Team Web
hefr.ch
IMD Programs – Redesign
In collaboration with the digital marketing team we defined a new way to present the business school 22 Open programs.
---
EPFL Distrilog – Redesign
Redesign of Distrilog, EPFL platform for software licenses management and distribution.
---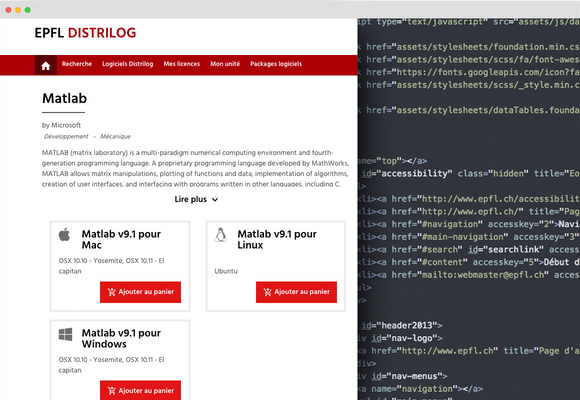 Usability evaluation
Usability testing
Prototypes/Wireframes
HTML/CSS development
SAWI & CREA – Formation en expérience utilisateur
SAWI (centre suisse d'enseignement du marketing, de la publicité, de la communication et de la vente) and CREA schools (Création, Marketing & Communication, Digital) asked us to teach UX methodologies basics.
---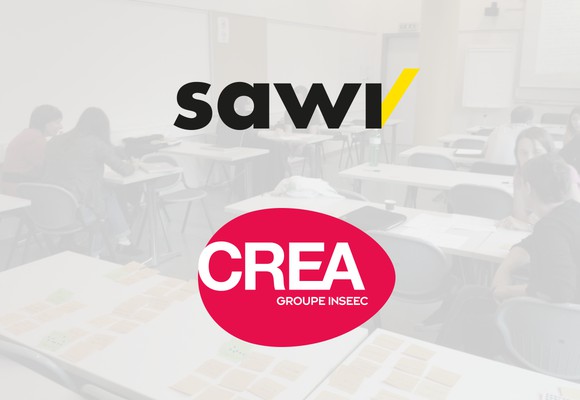 Personas creation
Analytics for UX
Web writing best practices
Design studio & wireframing
Card sorting & tree testing
Usability testing
sawi.com
IMD Business School – Homepage redesign
Rethinking and redesign of IMD Business School homepage in close collaboration with their web marketing team.
---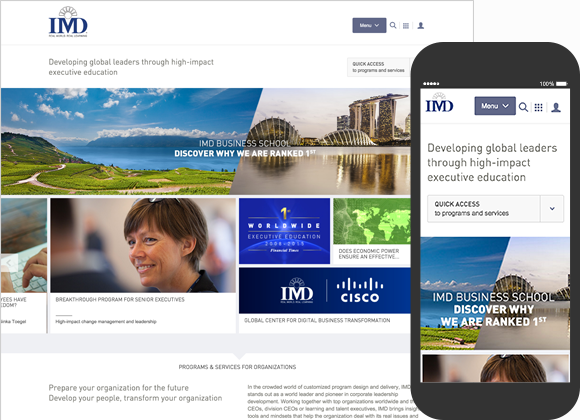 Content strategy
Prototypes/Wireframes
Graphic design in collaboration with IMD
imd.org
ESL – Language studies abroad
Continual improvement of this international website.
---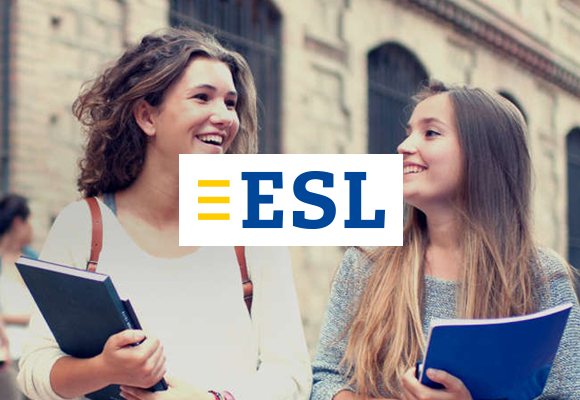 Strategy
Personas
Usability testing
Analytics study
Tree testing
Information architecture
Prototypes/Wireframes
Graphic design
esl.ch
ECAL – University of Art & Design, Lausanne
Courses and workshop about screen design and introduction to UX methodologies.
---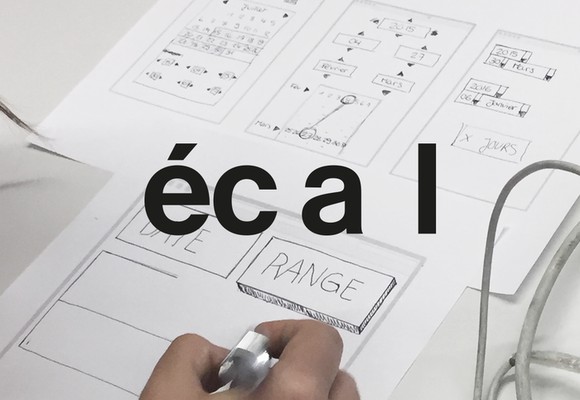 Screen vs print specificities
Multi-screen strategy
Dynamic styleguides
Patterns & Design systems
Design studio workshop
ecal.ch
EESP – Intranet
Usability testing and UX improvements on the new intranet of école d'études sociales et pédagogique de Lausanne.
---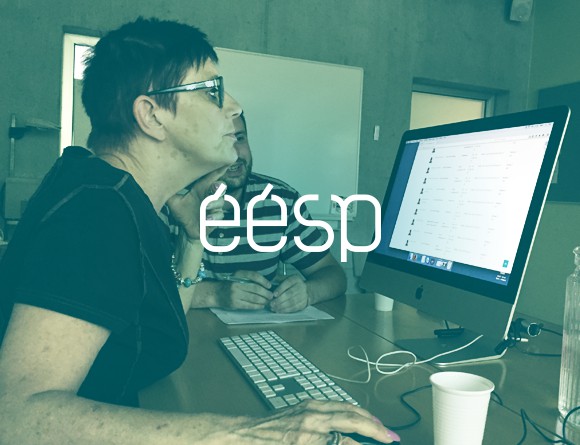 Usability testing
UX Coaching
HEAD – Website redesign
Website redesign of the Geneva University of Art and Design, one of the major European art schools.
---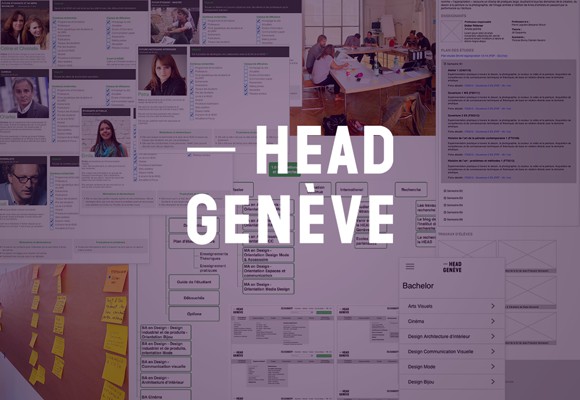 Strategy
Personas
Analytics study
Information architecture
Prototypes/Wireframes
Graphic design coaching
hesge.ch/head
University of Lausanne – UX coaching
Training of a project manager in user research and wireframing
---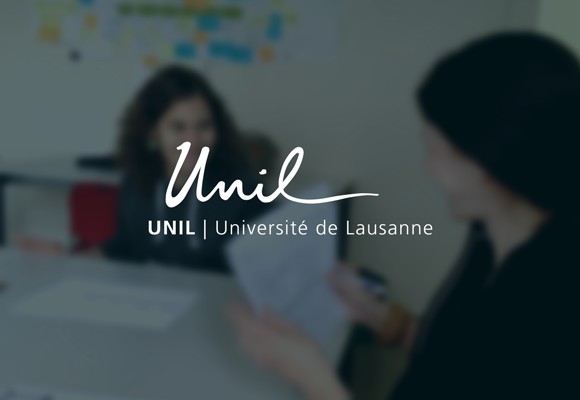 Users interviews
Analytics study
Online survey
Prototypes/Wireframes
Wessex Academy
Wireframes in website redesign for this language school
---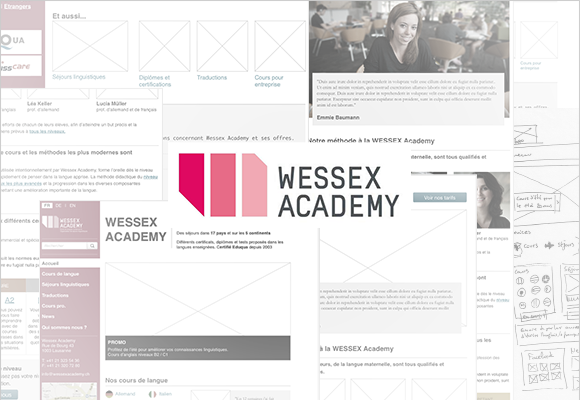 HEAD – Usability Study
Usability study and site assessment to determine the need of website redesign for HEAD, one of the major European art schools
---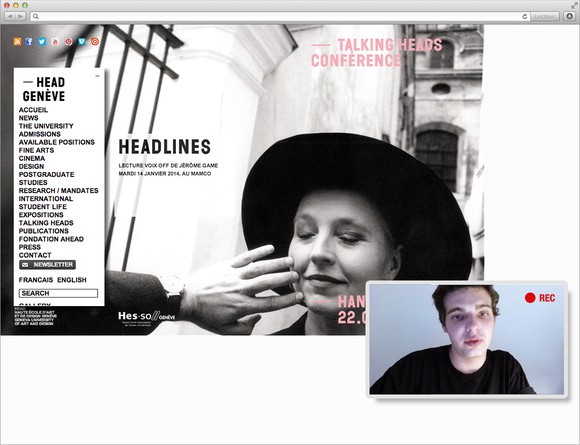 Analytics study
Usability evaluation
Usability testing
Competitive analysis
hesge.ch/head
Get in touch
Do you wish to create or enhance a website, an interface, an application, or a service? We are always eager for new projects. Come meet us and together we will evaluate if we are the right partner to collaborate with on your project.
+41 21 544 54 54 · info@8ratio.ch
Chemin de Boston 1 · 1004 Lausanne · Suisse